Mr. Charles Bain is a consultant plastic surgeon with over 10 years' experience, studied at Bristol University, graduating with the highest award of honours in medicine and a first-class honours in medical ethics (BSc). He then moved to London, where he undertook his plastic surgery training in prestigious London teaching hospitals including St. George's, Chelsea & Westminster, and St Thomas's.
Mr. Bain went on to secure a nationally competitive and prestigious interface aesthetic fellowship. During the fellowship, Mr. Bain worked with internationally renowned London cosmetic surgeons at the Royal Marsden Hospital, London Clinic, Wellington Hospital, Cromwell Hospital, and the King Edward VII Hospital. Mr. Bain was awarded a Distinction for a Master's degree in Aesthetic Plastic Surgery. He takes a keen interest in plastic surgery advancements and has published book chapters and several scientific papers in the field of aesthetic surgery, along with presenting at international conferences. He is a respected teacher and trainer for the next generation of plastic surgeons in his NHS work.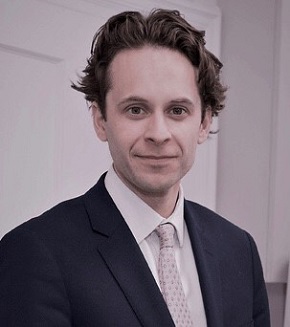 Fouzi Benlounes
3 weeks ago
I was really astonished by the service received in London Dermatology Clinic on 09/02/2021. My expectations were exceeded with their friendly human touch and a warm...
Quick, efficient and professional service! Glad I chose this place. The clinic team are very welcoming and hospitable. My dermatologist, Dr Anton, was amazing and...
Graham MacDougall
a week ago
The clinic staff were extremely welcoming and professional. The clinical procedure was well explained, quick and efficient. I would highly recommend London Dermatology Clinic