Psoriasis Treatment with Dermatologist in London
We specialise in treating psoriasis and regularly receive referrals from other specialists and GP's struggling to manage complex cases. Whether you seek a treatment review or a second opinion, London Dermatology Clinic is here to help. Start your psoriasis treatment in London today with a Dermatologist for only £195.
LDC has restored my skin back to the way I like it, thanks to the wonderful team. - M.M Maidstone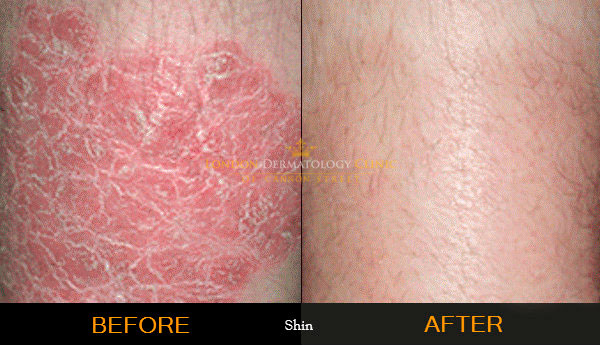 Psoriasis is a skin condition characterized by red, white or silvery thick patches of skin appearing most often on the elbows, scalp, hands, feet, knees or lower back. These areas are created by new skin cells moving rapidly to the surface of the skin over the period of a few days rather than a few weeks as found in unaffected areas. These skin cells build up and form the thick patches of affected skin called plaques.
---
I was fighting psoriasis for years and nearly gave up. The doctor gave me a unique concoction of medications which started to work several days after seeing him. N.M London
---
Prevalence and Risk Factors
Approximately 2% of the population is affected by this skin condition which makes for a huge number of people suffering from this uncomfortable, itchy and embarrassing problem. The London dermatology clinic notes that psoriasis is more common in adults although it can be found in children and teenagers as well. This condition is a hereditary one although it is complex to determine who will be affected.
Psoriasis Online Consultation
How To Find London Dermatology Clinic

Our clinic is conveniently located in Central London with easy commuter access. If you are looking for psoriasis treatment in London, you can find us from the nearest stations below.
Nearest Stations (Walking Distance)
Monument/Bank (3 mins) | Cannon St (7 mins) | London Fenchurch St (7 mins) | Tower Hill (10 mins) | Aldgate Station (12 mins)
Mansion House (12 mins) | London Bridge (12 mins) | Liverpool St (18 mins) | Moorgate (18 mins)