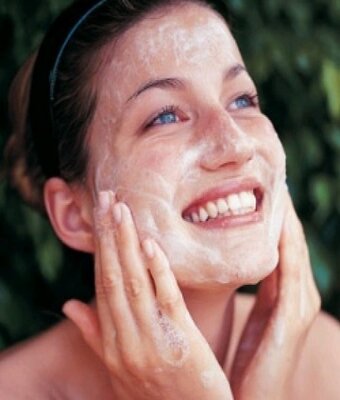 How to Determine Your Skin Type
In order to take care of your skin, it is important to determine your specific skin type as this will ultimately help you understand how it will adapt to specific circumstances or conditions.
After you read this article, you will learn your skin's specific needs and this can help you to choose the right options that will help your skin look and feel healthier.
At the London Dermatology Clinic, you can consult with one of our skin experts, but it will be helpful if you first understand your skin type which we will reveal.

How to know your skin type
Normal Skin
If you have normal or combination skin type, you may often experience dryness on the cheeks which can be solved by finding the right type of moisturizer for your skin which should not be heavy yet suitable enough to retain moisture.
You will only require a gentle daily exfoliation of the skin as with normal skin you are not prone to breakouts in well-moisturized areas.
Dry Skin
You may experience noticeable flaking with dry skin which requires daily exfoliation with non-abrasive ingredients to help promote healthy and without removing skin's natural oils.
There are various factors to why you might have dry skin. One major cause is simply dehydration which can also be caused by a high intake of alcohol and caffeine which is can dry the skin out.
However, dry skin is commonly due to genetics, as well as factors such as lifestyle, diet, and hormonal changes.
When you are looking to buy a moisturizer for dry skin, ensure that it contains hyaluronic acid, glycerin, and marine actives as this will attract water to the skin cells.
Sensitive Skin
Overseeing delicate skin can be trying, as it takes extensive time and exertion to figure out which fixings cause aggravation and disturbance.
To make this cycle simpler, present just a single new recipe or item at a time.
This standard applies to both skincare and beautifying agents.
Fix testing another equation on your internal lower arm is an incredible method to limit expected responses on the face.
In the event that your skin gives no indication of erupting, apply the equation to the region behind one of your ears prior to utilizing it all over.
Search for names that distinguish recipes as non-disturbing and non-sharpening and free of parabens, manufactured scents, mineral oil, sulfate cleansers, phthalates, urea, DEA or TEA, as these fixings can bring about redness and irritation.
Speak to a Dermatologist online
Book an appointment online today with a specialist.
Speak to one of our expert dermatologist consultant's about your skin concerns from the comfort of your own home.
We have a selection of online appointments available to speak with one of our UK registered and experienced skin doctor online.
We have found online video consultations to be extremely successful and popular among our patients because it requires no travel, no waiting times and it can be scheduled from your smartphone.
You can submit a form online or call us on 020 7112 4924 to speak with one of our advisor over the phone. Get an answer and save time.
FAQ
How do I choose the right moisturizer for dry skin?
Look for moisturizers with hyaluronic acid, glycerin, and marine actives to retain moisture and combat dryness effectively.
What should I do if I have sensitive skin?
For sensitive skin, introduce one new skincare or cosmetic product at a time to identify potential irritants. Test on your inner arm and behind the ear before applying to the face. Avoid products with parabens, synthetic fragrances, mineral oil, sulfate cleansers, phthalates, urea, DEA, or TEA.
Can dehydration cause dry skin?
Yes, dehydration is a common cause of dry skin. High alcohol and caffeine intake can also contribute to skin dryness.
What ingredients should I avoid in skincare products for sensitive skin?
Look for products labeled as non-irritating and free from parabens, synthetic fragrances, mineral oil, sulfate cleansers, phthalates, urea, DEA, or TEA, as these can lead to redness and irritation for sensitive skin.